Pacha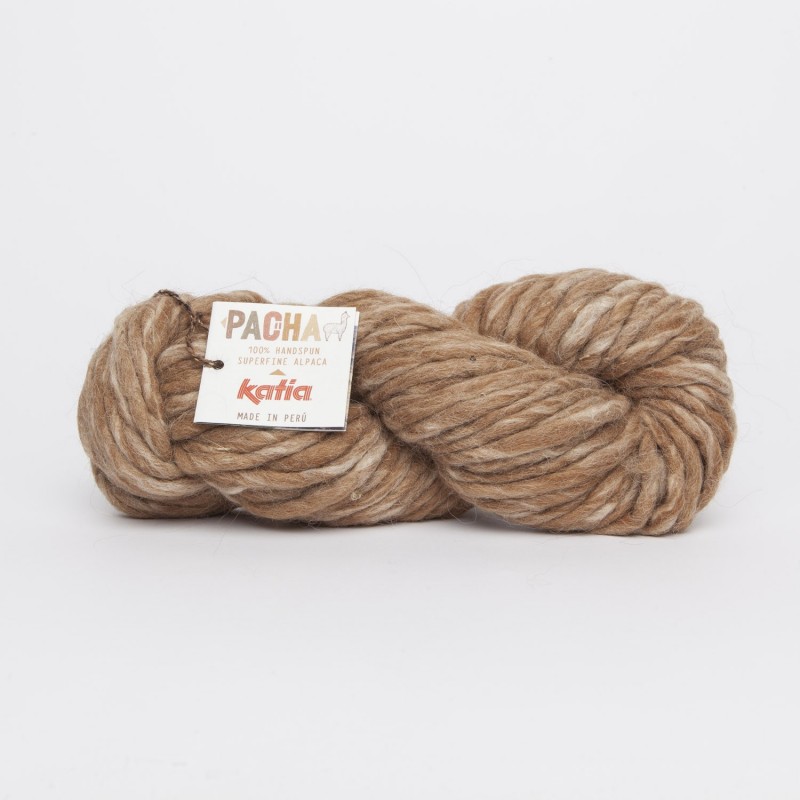  
Katia Pacha is a 100% Superfine Alpaca yarn by Handspun Alpaca Yarn Collection by Katia, they are artesanal balls perfects for your autumn and winter sewing pieces.
No reward points for this product because there's already a discount.
Product details
Features
Weight

100 grams

Length

40 meters

Knitting needle

10 - 12

Crochet Hook

7 - 8
Product description
Pacha de Katia is a 100% Superfine Alpaca yarn by a collection of yarn hand-made by Katia, these balls are unique, made by Peruvian spinners.
As they are artesanal balls, they offer you an excellent quality, a very resistant yarn to knit by knitting or by crocheting.
This speckled yarn is very recommendable to knit scarfs, collars. waistcoats, pulls, jackets...Its original print will form a beautiful tones mixture with little spots in the weave.
The yarn Katia Pacha is made by:
The Alpaca fibre is a dense fibre with a lot of softness and shine and a  fluffy aspect. It is very soft and warm to use in your sheltered sewing pieces of autumn and winter.
You should know that Katia Pacha...
Each ball of Katia Pacha contains 100 grams and 40 metres.
We advise to use the 10 - 12 mm knitting needles or crochet hooks of 7 - 8 mm.
To knit a scarf you will need 3 balls.
To make a 10 x 10 cm square, you should mount 6 stitches and work 9 laps.
We recommend you to wash your clothes made with Pacha by hand wash, to preserve all the fibres in a perfect condition.
It can be ironed carefully and at low temperature.
The colours that Katia offers for this yarn are brown tones, perfect to combine with your winry clothes.
You will find different patterns to knit your sewing pieces with the yarn Katia Pacha in the Special Magazine 1 Pacha-Mama by Katia.
Do you like Katia Pacha? Give us your opinion!