array(8) {
  [14461]=>
  array(14) {
    ["attributes_values"]=>
    array(1) {
      [319]=>
      string(4) "2 mm"
    }
    ["attributes"]=>
    array(1) {
      [0]=>
      int(6378)
    }
    ["price"]=>
    float(1.31405)
    ["specific_price"]=>
    bool(false)
    ["ecotax"]=>
    float(0)
    ["weight"]=>
    float(0)
    ["quantity"]=>
    float(18)
    ["reference"]=>
    string(5) "44701"
    ["unit_impact"]=>
    string(8) "0.000000"
    ["minimal_quantity"]=>
    int(1)
    ["date_formatted"]=>
    string(0) ""
    ["available_date"]=>
    string(0) ""
    ["id_image"]=>
    int(9275)
    ["list"]=>
    string(6) "'6378'"
  }
  [14462]=>
  array(14) {
    ["attributes_values"]=>
    array(1) {
      [319]=>
      string(6) "2,5 mm"
    }
    ["attributes"]=>
    array(1) {
      [0]=>
      int(6379)
    }
    ["price"]=>
    float(1.31405)
    ["specific_price"]=>
    bool(false)
    ["ecotax"]=>
    float(0)
    ["weight"]=>
    float(0)
    ["quantity"]=>
    float(21)
    ["reference"]=>
    string(5) "44703"
    ["unit_impact"]=>
    string(8) "0.000000"
    ["minimal_quantity"]=>
    int(1)
    ["date_formatted"]=>
    string(0) ""
    ["available_date"]=>
    string(0) ""
    ["id_image"]=>
    int(9274)
    ["list"]=>
    string(6) "'6379'"
  }
  [14463]=>
  array(14) {
    ["attributes_values"]=>
    array(1) {
      [319]=>
      string(4) "3 mm"
    }
    ["attributes"]=>
    array(1) {
      [0]=>
      int(6380)
    }
    ["price"]=>
    float(1.396694)
    ["specific_price"]=>
    bool(false)
    ["ecotax"]=>
    float(0)
    ["weight"]=>
    float(0)
    ["quantity"]=>
    float(7)
    ["reference"]=>
    string(5) "44705"
    ["unit_impact"]=>
    string(8) "0.000000"
    ["minimal_quantity"]=>
    int(1)
    ["date_formatted"]=>
    string(0) ""
    ["available_date"]=>
    string(0) ""
    ["id_image"]=>
    int(9273)
    ["list"]=>
    string(6) "'6380'"
  }
  [14464]=>
  array(14) {
    ["attributes_values"]=>
    array(1) {
      [319]=>
      string(6) "3,5 mm"
    }
    ["attributes"]=>
    array(1) {
      [0]=>
      int(6381)
    }
    ["price"]=>
    float(1.479339)
    ["specific_price"]=>
    bool(false)
    ["ecotax"]=>
    float(0)
    ["weight"]=>
    float(0)
    ["quantity"]=>
    float(11)
    ["reference"]=>
    string(5) "44707"
    ["unit_impact"]=>
    string(8) "0.000000"
    ["minimal_quantity"]=>
    int(1)
    ["date_formatted"]=>
    string(0) ""
    ["available_date"]=>
    string(0) ""
    ["id_image"]=>
    int(9272)
    ["list"]=>
    string(6) "'6381'"
  }
  [14465]=>
  array(14) {
    ["attributes_values"]=>
    array(1) {
      [319]=>
      string(4) "4 mm"
    }
    ["attributes"]=>
    array(1) {
      [0]=>
      int(6382)
    }
    ["price"]=>
    float(1.561983)
    ["specific_price"]=>
    bool(false)
    ["ecotax"]=>
    float(0)
    ["weight"]=>
    float(0)
    ["quantity"]=>
    float(25)
    ["reference"]=>
    string(5) "44709"
    ["unit_impact"]=>
    string(8) "0.000000"
    ["minimal_quantity"]=>
    int(1)
    ["date_formatted"]=>
    string(0) ""
    ["available_date"]=>
    string(0) ""
    ["id_image"]=>
    int(9271)
    ["list"]=>
    string(6) "'6382'"
  }
  [14466]=>
  array(14) {
    ["attributes_values"]=>
    array(1) {
      [319]=>
      string(6) "4,5 mm"
    }
    ["attributes"]=>
    array(1) {
      [0]=>
      int(6383)
    }
    ["price"]=>
    float(1.727273)
    ["specific_price"]=>
    bool(false)
    ["ecotax"]=>
    float(0)
    ["weight"]=>
    float(0)
    ["quantity"]=>
    float(17)
    ["reference"]=>
    string(5) "44710"
    ["unit_impact"]=>
    string(8) "0.000000"
    ["minimal_quantity"]=>
    int(1)
    ["date_formatted"]=>
    string(0) ""
    ["available_date"]=>
    string(0) ""
    ["id_image"]=>
    int(9270)
    ["list"]=>
    string(6) "'6383'"
  }
  [14467]=>
  array(14) {
    ["attributes_values"]=>
    array(1) {
      [319]=>
      string(4) "5 mm"
    }
    ["attributes"]=>
    array(1) {
      [0]=>
      int(6384)
    }
    ["price"]=>
    float(1.809917)
    ["specific_price"]=>
    bool(false)
    ["ecotax"]=>
    float(0)
    ["weight"]=>
    float(0)
    ["quantity"]=>
    float(4)
    ["reference"]=>
    string(5) "44711"
    ["unit_impact"]=>
    string(8) "0.000000"
    ["minimal_quantity"]=>
    int(1)
    ["date_formatted"]=>
    string(0) ""
    ["available_date"]=>
    string(0) ""
    ["id_image"]=>
    int(9269)
    ["list"]=>
    string(6) "'6384'"
  }
  [14468]=>
  array(14) {
    ["attributes_values"]=>
    array(1) {
      [319]=>
      string(4) "6 mm"
    }
    ["attributes"]=>
    array(1) {
      [0]=>
      int(6386)
    }
    ["price"]=>
    float(1.975207)
    ["specific_price"]=>
    bool(false)
    ["ecotax"]=>
    float(0)
    ["weight"]=>
    float(0)
    ["quantity"]=>
    float(41)
    ["reference"]=>
    string(5) "45613"
    ["unit_impact"]=>
    string(8) "0.000000"
    ["minimal_quantity"]=>
    int(1)
    ["date_formatted"]=>
    string(0) ""
    ["available_date"]=>
    string(0) ""
    ["id_image"]=>
    int(9268)
    ["list"]=>
    string(6) "'6386'"
  }
}

Pony Color Crochet Hooks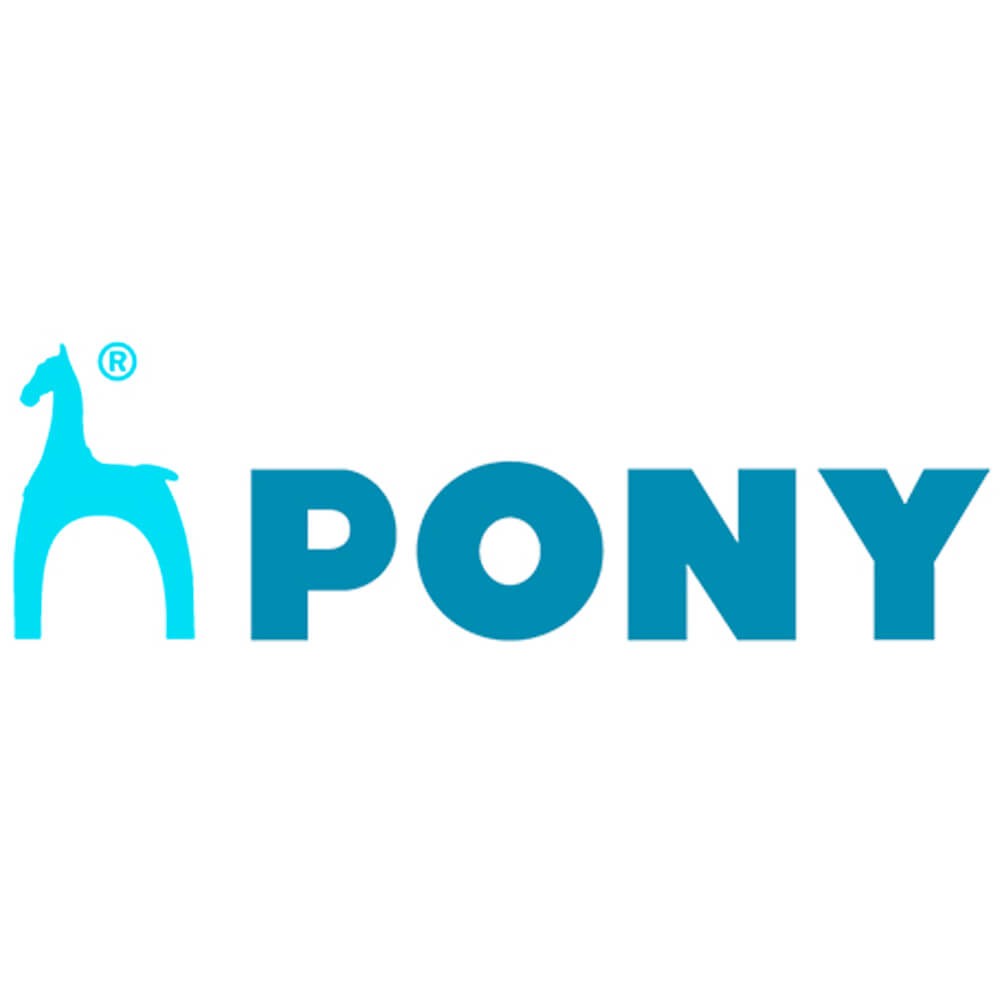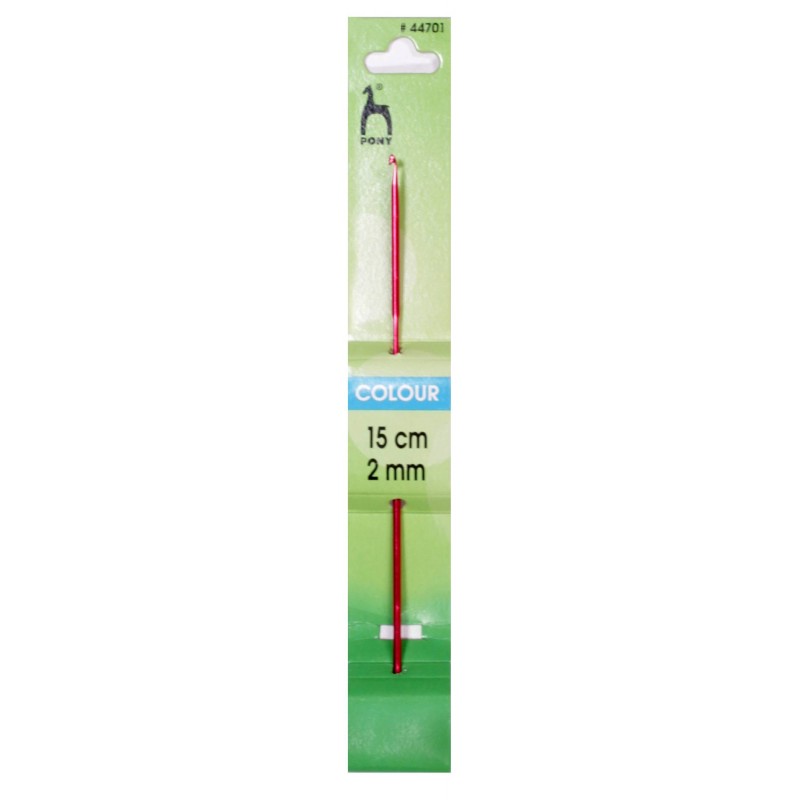  
Coloured crochet hooks Pony, crochet hooks of excellent quality mades in anonized aluminium, that provide it with a protective shape, a best costumisation and a perfect finished in brilliant tones.
By buying this product you can collect up to 1 loyalty point. Your cart will total 1 point that can be converted into a voucher of €0.04.
Product description
Coloured crochet hooks by Pony, crochet hooks made in anonized aluminium, that achieve a perfect lining and a protective shape and also a best costumisation.
The brand Pony presents this range of crochet hooks, each one of different colour depending on its thickness. They a<re perfect to knit any knid of sewing piece, with a polished finished that doesn't snag your materials.
There are avilables in 8 sizes, each one has a different metallic tone:
2,00 mm : Fuchsia
2,50 mm : Light green
3,00 mm : Pale pink
3,50 mm : Gold
4,00 mm : Red
4,50 mm : Green
5,00 mm : Yellow
6,00 mm : Turquoise
Work by crocheting your sewing pieces with materials of excellent quality that will provide comfort to your hand and lightness.
Its soft touch will make all the weavers fall in love.
They has a lenght of 15 cm.
Rating:

5

out of

5

based on

19

reviews.
Customer reviews
Nº of votes

Average experience

Rating

19

star star star star star

star star star star star

star star star star star

star star star star star
Page 1
Loading more results...