Magazine DMC Just Knitting - Knitty 4 - 2017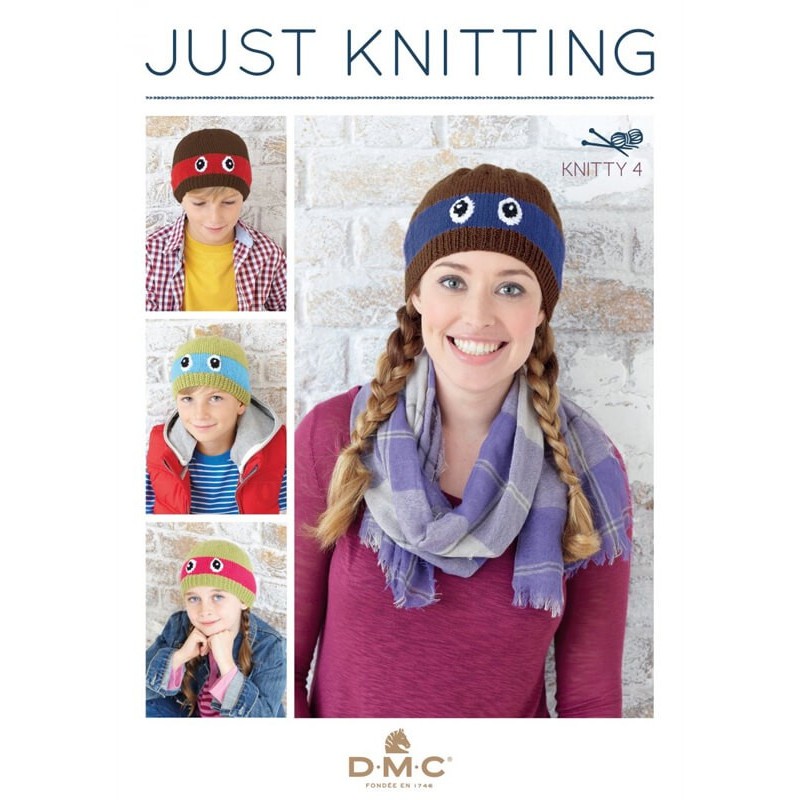  
The DMC Just Knitting Magazine - Knitty 4 - 2017 will help you knit hats with original designs, with eyes of different shade, in which you can mix different colours to create your favourite combination. The pattern is available in different languages and the diagram you must follow to knit your own winter hat with Knitty 4 wool.
No reward points for this product.
Product description
The DMC Just Knitting - Knitty 4 - 2017 magazine offers you detailed patterns, graphics and diagrams in different languages so you can knit fun hats with DMC Knitty 4 wool combining different colurs.
This 100% acrylic composition wool is characterized by its softness and for being suitable for all types of skins because it is not allergenic.
What can I knit with this magazine?
This magazine offers you the possibility of knitting a cap that combines different colors and simulates having eyes on the front.
It is specified in the pattern:
The sizes: 6 years - 8 years - 10 years - adult.
Te material: 1 ball of each colour of Knitty 4 DMC, 3.5 mm and 4 mm knitting needles, black and white yarn and wool needle.
The stitches used: straight stitch…
How it's made: it is explained in detail how to knit this children's design cap.
The explanations are detailed in 7 languages: English, French, Italian, Portuguese, Dutch, German and Spanish.
Have you ever used DMC Just Knitting - Knitty 4 - 2017 Magazine? Tell us your opinion!