array(2) {
  [39125]=>
  array(14) {
    ["attributes_values"]=>
    array(1) {
      [10]=>
      string(5) "BLACK"
    }
    ["attributes"]=>
    array(1) {
      [0]=>
      int(890)
    }
    ["price"]=>
    float(0)
    ["specific_price"]=>
    bool(false)
    ["ecotax"]=>
    float(0)
    ["weight"]=>
    float(0)
    ["quantity"]=>
    float(0)
    ["reference"]=>
    string(7) "TS.01.N"
    ["unit_impact"]=>
    string(8) "0.000000"
    ["minimal_quantity"]=>
    int(1)
    ["date_formatted"]=>
    string(0) ""
    ["available_date"]=>
    string(0) ""
    ["id_image"]=>
    int(46256)
    ["list"]=>
    string(5) "'890'"
  }
  [39126]=>
  array(14) {
    ["attributes_values"]=>
    array(1) {
      [10]=>
      string(5) "WHITE"
    }
    ["attributes"]=>
    array(1) {
      [0]=>
      int(873)
    }
    ["price"]=>
    float(0)
    ["specific_price"]=>
    bool(false)
    ["ecotax"]=>
    float(0)
    ["weight"]=>
    float(0)
    ["quantity"]=>
    float(40)
    ["reference"]=>
    string(7) "TS.04.B"
    ["unit_impact"]=>
    string(8) "0.000000"
    ["minimal_quantity"]=>
    int(1)
    ["date_formatted"]=>
    string(0) ""
    ["available_date"]=>
    string(0) ""
    ["id_image"]=>
    int(46255)
    ["list"]=>
    string(5) "'873'"
  }
}

Ear saver for masks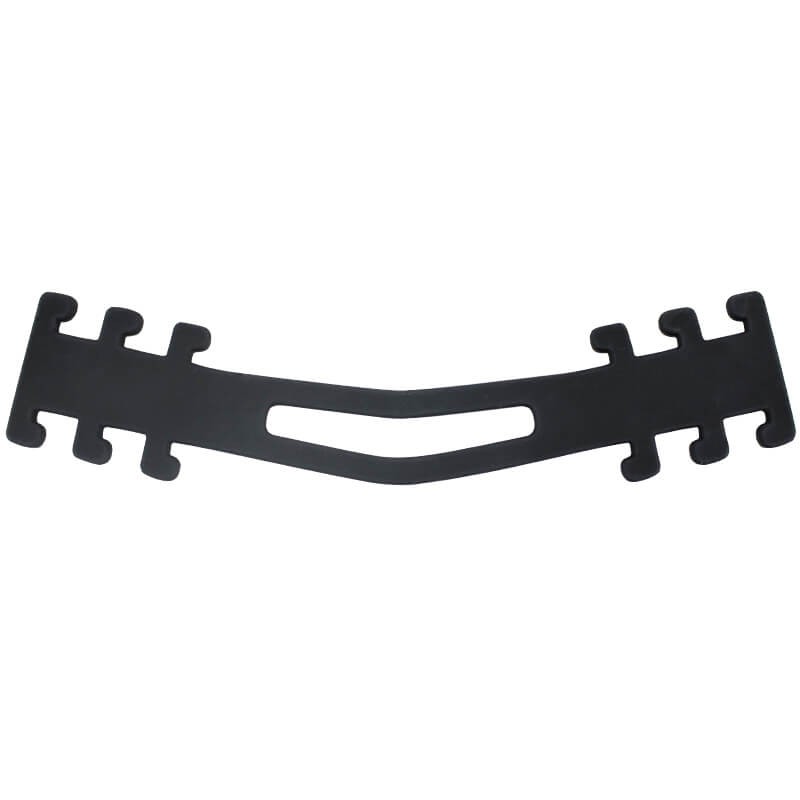  
Ear saver for masks is a useful accessory perfect for people who need to wear face masks for many hours. Place the ear loops on this rubber accessory and wear your mask comfortably. Available in white and black shades.
No reward points for this product.
Product description
This ear saver is an accessory that will allow you to place the mask loops directly behind your head, so that it will help to protect your ears. This accessory has 3 stops to fit your head properly.
If you will wear masks for many hours at a time, this ear saver will be comfortable and very useful, as it will avoid rubbing and wounds on the back of the ears.
It is made of a similar to plastic, flexible and waterproof material. You can choose the colour that best suits your mask: white or black.
Which are the features of this accessory?
Dimensions: 16 cm long and 2.5 mm wide
Material: flexible plastic
Colour: black or white
3 sizes adjustable
Suitable for all types of masks
Easily adjustable to the shape of your head
It avoids rubbing and wounds on your ears
Ideal for wearing masks for hours
Protect yourself with maximum comfort!
Rating:

5

out of

5

based on

4

reviews.
Customer reviews
Nº of votes

Average experience

Rating

4

star star star star star

star star star star star

star star star star star

star star star star star