Adjustable floor-standing embroidery frame holder - Nurge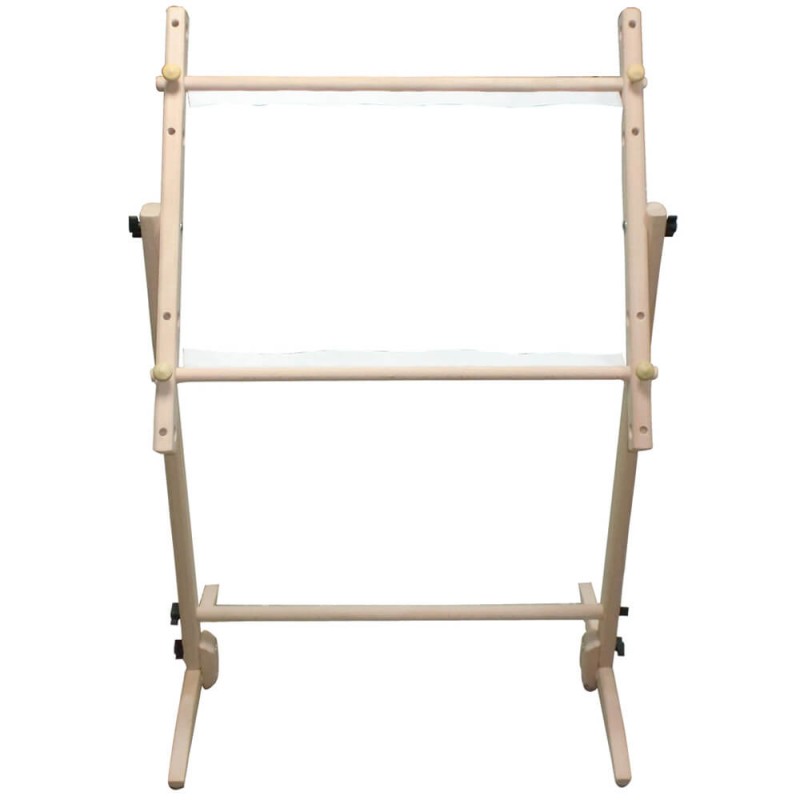  
Nurge introducing its newest adjustable floor-standing embroidery frame holder made of varnish beech wooden. Its structure has two rotating cylindrical bars that you can regulate. It is available in two different sizes, so you can choose the one that best suits your sewing projects.
By buying this product you can collect up to 110 loyalty points. Your cart will total 110 points that can be converted into a voucher of €4.40.
Product description
The adjustable floor-standing embroidery frame holder by Nurge is a very practical useful accessory for embroidering and upholstery. You will be able to make your ideas come true in a very easy comfortable way. The resistant structure formed by an adjustable frame composed by two horizontally rotating cylindric bars, fastened on both sides by screws.
You can even adjust the separation between each bar, feature that will allow you to vary it from 25cm up to 55cm.
This high-quality embroidery frame holder is made of breech wooden, which make it resistant when working with. Its polished and varnished surface makes it elegant and even a little shinny. Even the screws are made of breech wooden!
Available sizes
60 x 60 cm (22 - 55 cm high and 59 cm width)
60 x 100 cm (22 - 55 cm high and 99 cm width)
Which are the features of this product?
Ideal for embroidery and upholstery.
Available in 2 sizes.
Comes with a foot stand. 
Adjustable frame to tighten the fabrics. 
Made of high-quality breech wood.
Polished and varnished surface.
This tool is not only elegant but functional and high-quality. Perfect for use in your favourite chair, couch, atop a table or wherever you want.