Revista Katia Mujer Urban Nº 95 - 2017-2018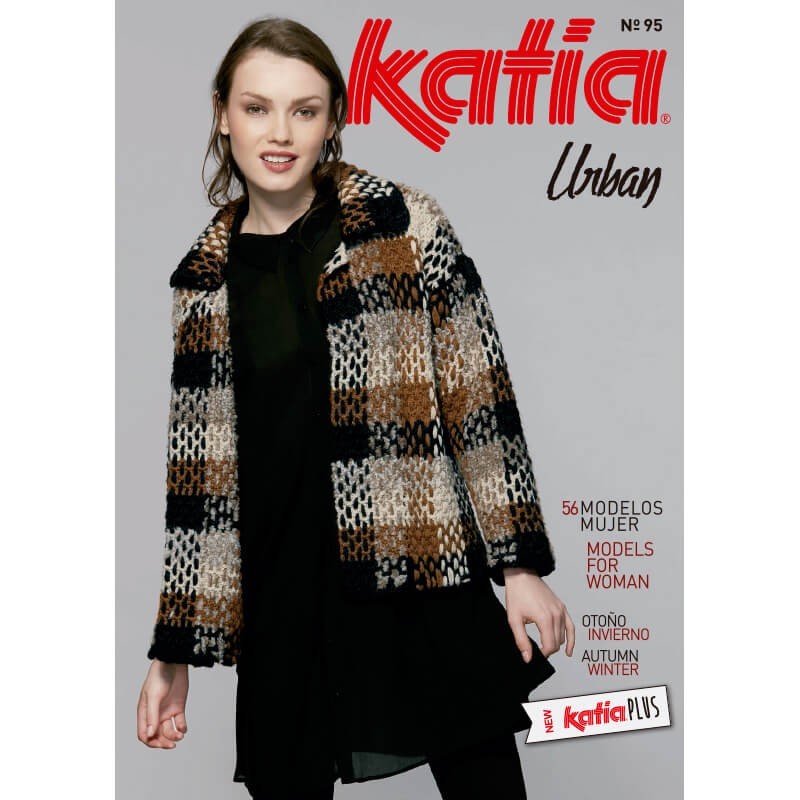  
The Katia woman urban nº 95 magazine has 56 models for autumn and winter that offers creations from size 38-40 to 54-56.
No reward points for this product because there's already a discount.
Product details
Features
Season

Autumn - Winter

Edition

2017-2018
Product description
The Katia woman urban nº 95 magazine is the new 2017-2018 season magazine for autumn and winter with clothes specially designed for every size.
The 56 models available inside are segmented in two sections, Katia and Katia Plus.
Katia:

with explanations from 38-40 size to 50-52.

Katia Plus

: has models with instructions to knit from 46-48 size to 54-56.
It is specially designed for every woman with different sizes, so that they can wear original clothes.
You will find daily clothes and accessories and elegant night clothes and accessories.
Among the daily models you will find:
Sweaters

Foulards

Shawls

Waistcoats

Winter ponchos

Jackets

Coats

Pulls

Scarfs

Collars
These creations are available in smooth tones, with stripes, gradient or marbled colours and original colourful combinations and textures.
These textures are obtained from the following Katia yarns:
Velvet Fine

Onix

Air Alpaca

Sweet Lace

Lucy Lace

Mirage

Matiz

Essence

Mousse

Infinity

Basic Merino o Merino Classic

Poême

Shadow

Prisma

Estepa

Harmony

Infinity

Duende

Velour

Pacific

Matiz

Cerpusculo

Air Lux

Verso

Gatsby

Merino-Lino
Each one of these yarns provides a different texture and colourful. You will find yarns with short or long little fur, polished, with glitter, marbled with tweed effect, nuanced with colourful mixtures, etc.
You will find your favourite cloth among all the models available in the Katia woman urban nº 95 magazine.
Have your ever knitted any model? Give us your experience!