Pattern Scheepjes N 12 Yarn The After Party - Carmen Jorissen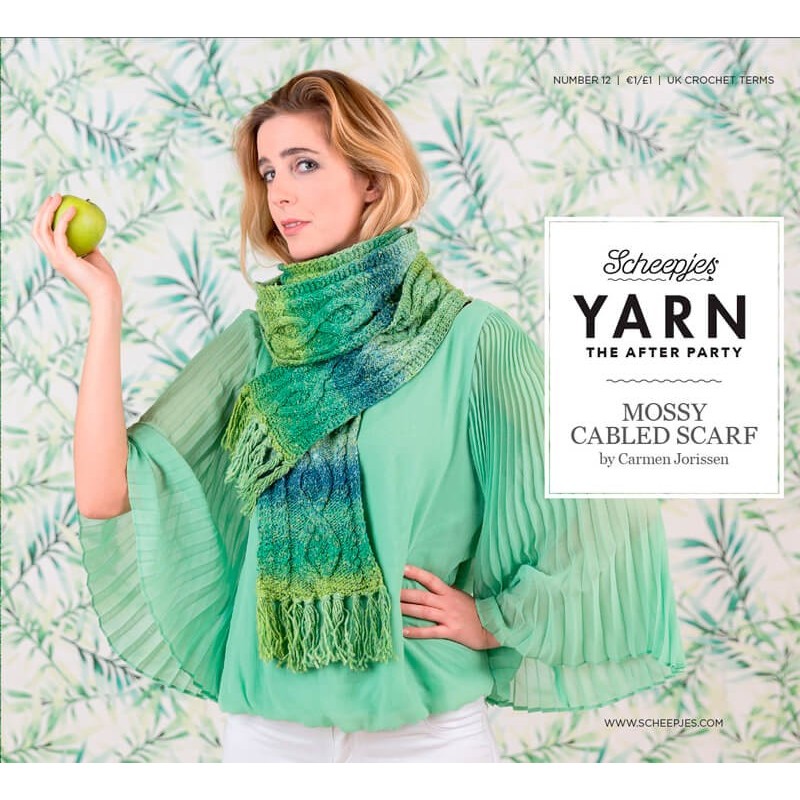  
The Pattern Scheepjes No12 Yarn the After Party by Carmen Jorissen is a short booklet that will show you step by step how to make this incredible scarf so original with a color gradient. The instructions are clear and precise, accompanied by images to make it easier to make.
The instructions are only available in English.
No reward points for this product.
Product description
Carmen Jorissen is the stylist of this incredible Pattern Scheepjes No12 Yarn the After Party, she will show you how to knit an original and pretty scarf. This wool has a super beautiful color gradient that will give your scarf a unique touch.
What I need to knit this scarf ?
5 balls of Scheepjes Secret Garden, color 702.
Knitting Needles 4 mm.
Braid Needle.
What are the features of this yarn ?
Composition : 20% silk, 20 % cotton, 60% polyester.
Each ball weighs 50 grams and amounts 93 meters.
Get this amazing scarf so light, perfect for spring. Thanks to the boss, you will be able to do it in a simple way since you will have all the necessary instructions. Moreover, a color image is available to show you how to make the braiding!
Wear this original accessory and surprise everyone with the end result!