Pattern Scheepjes N 43 Yarn The After Party - Gaia Tarantino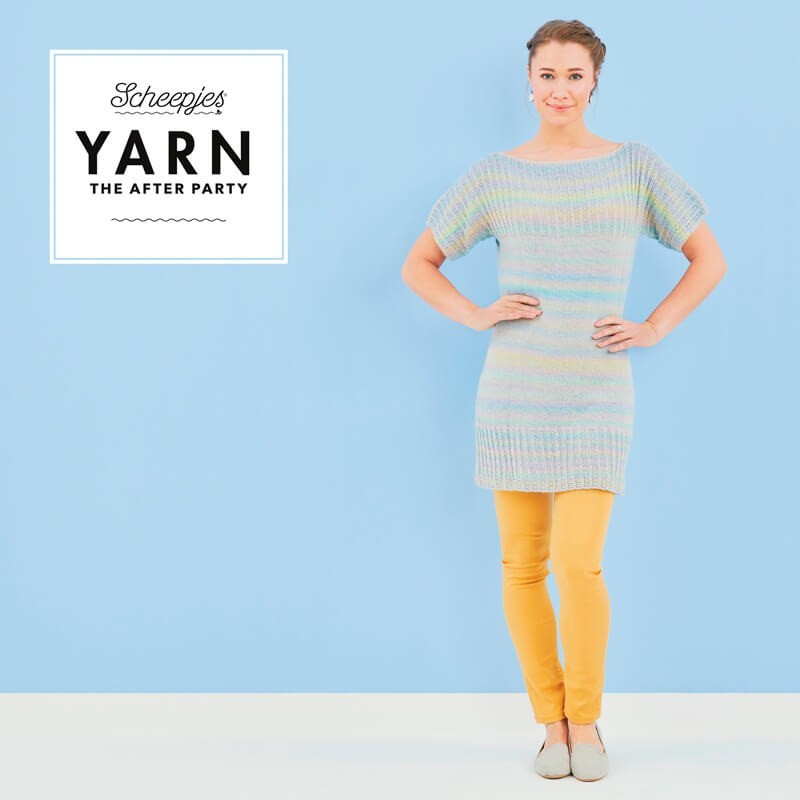  
The Pattern Scheepjes No43 Yarn The After Party by Gaia Tarantino offers a dress in very pretty and original pastel colors. Thanks to the pattern, you can knit this dress in a simple and easy way. The instructions are very clear and are accompanied by images.
The instructions are only available in English.
No reward points for this product.
Product description
Thanks to the pattern Scheepjes No43 Yarn The After Party, you'll have the opportunity to easily make this beautiful and simple dress. It has a color gradient in very original pastel tones.
The instructions are clearly written and are accompanied by different images to know the different points you need to make at any time. At the beginning of the booklet, a size guide is also presented so that the dress fits perfectly with your body.
You can wear it like a dress or a vest, whatever you want!
What I need to make this clothing ?
3 balls of Scheepjes Our Tribe, color 967.
Circular Needle 3.5 mm nd 60 cm of long.
Knit counter.
Stitch marker.
Safety pin.
What are the features of this wool ?
Composition : 70% merino wool Superwash, 30 % polyamid.
Each ball weighs 100 grams and amounts 420 meters.
You can also make the same dress but with different colors, combine the colors as you like. Don't miss this opportunity and knit a designer dress!