Pattern Scheepjes Nº 80 Yarn The After Party - Canal Houses Cushion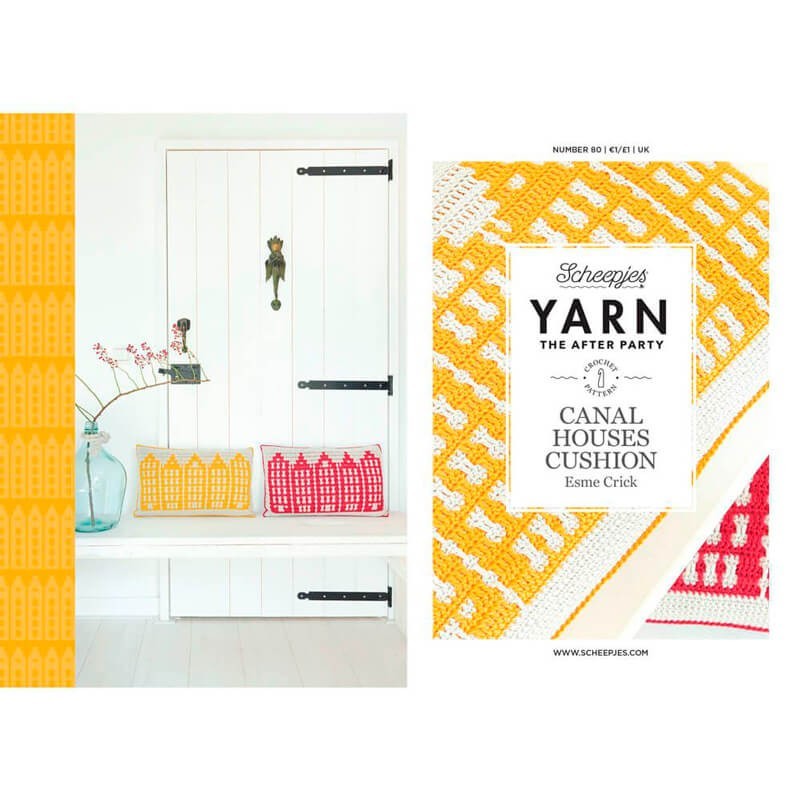  
The Pattern Scheepjes Canal Houses Cushion is a small book in which you will find the necessary instructions to make two cushions of different colors with a pattern of small houses. The model explains all the steps to follow and contains a detailed diagram.
Instructions only in English.
No reward points for this product.
Product description
The Pattern Scheepjes Canal Houses Cushion was designed by Esme Crick and will allow you to make two very original cushions with a nice pattern. One of the cushions will be in passion red and the other mustard yellow, and will be perfect in any room in your home.
The pattern of the cushions seems to the typical old houses located on the bank of Amsterdam's canals... These are perfect decorative elements!
This book explains step by step all the stages to make this cushion and get a spectacular result. The instructions are very precise and clear to understand. He also gives us some tips for making and presents a detailed diagram with the legend to make the pattern of small houses easily.
What I need to make these cushions ?
Cushion 1 :

5 balls of Scheepjes Catona color 248
2 balls of Scheepjes Catona color 192

Cushion 2 :

5 balls de Scheepjes Catona color 248
2 balls de Scheepjes Catona color 249

Crochet hooks of 3,5 mm.
Wadding for cushion of 52 x 32 cm.
What are the features of this yarn ?
Composition : 100% cotton mercerized.
Each ball weighs 50 grams and amounts 125 meters.
Personalize your home to your taste with accessories made by yourself. Thanks to this pattern, you will be able to make these amazing cushions easily... don't hesitate and get started!